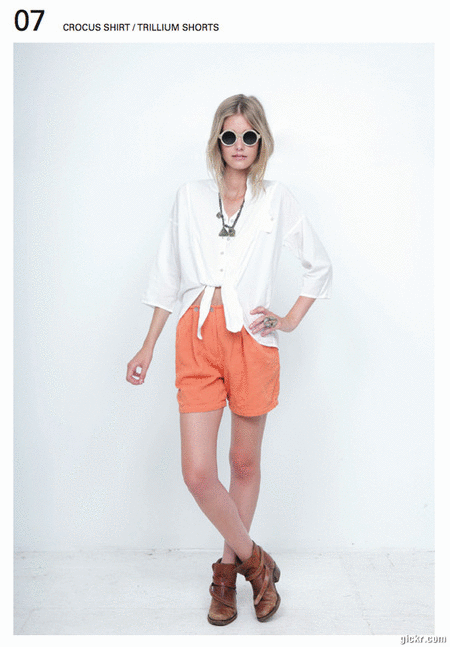 Some pieces from
Bodkin
SS 11. My favourites are the beige Twister Jumpsuit, the orange Trillium shorts and the grey Twister Swimmsuit. OH, and of course the worn out boots, wich are naturally not part of the collection :)
About Bodkin:
"Sustainability and fashion are often thought to be at odds with one another. Yet clothing is one thing that every human has in common. It's a massive global industry that provides many jobs, yet its infrastructure and materials systems have much room for improvement. At Bodkin, we begin each collection by sourcing materials as mindfully as possible. (...) Each textile Bodkin uses is in some way produced more thoughtfully than today's norm. No fashion line can be perfect (and we avoid the terms "eco-friendly" and "green"), but we support people and businesses that are actively trying to be nice.
Currently all Bodkin clothing is manufactured in the U.S., in facilities where we spend time to know that workers are treated well.
Sustainability is also a design question. No matter how pure its origins, a garment isn't sustainable if it isn't a pleasure to wear and keep. As the line evolves we seek to create items with an optimal balance of utility, beauty, and quality. Along the way, we proffer an approach to style that is more about nuance, less about hype and excess and instant gratification."